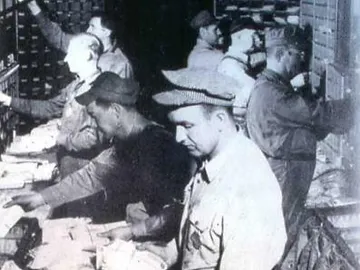 Tell us a little about yourself. Where were you raised? Where do you live now?
I grew up in Charlotte, North Carolina. My father worked in aerospace and was transferred to Southern California when I was fourteen. After high school, I went to work for the post office. It might be genetic–both my grandfathers were railway mail clerks. (see photo to the left)
I sorted mail, sold stamps, worked in the accounting office, went to night school, and earned a degree in business administration, then spent nights and weekends sitting at my kitchen table, studying and passing exams to become a Certified Internal Auditor and Certified Public Accountant. Read the rest of the interview here.