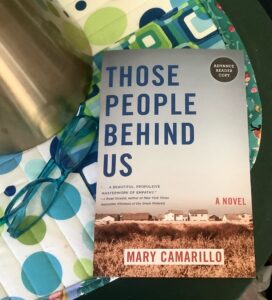 Nancy A. Bekofske started blogging in 2008, writing about the books she read and the quilts she was working on. Over the years she's added other content and began reviewing galleys and advanced reading copies of upcoming books. I've admired her thoughtful reviews for a long time and was thrilled when she agreed to add "Those People Behind Us" to her TBR stack.
Here's what she said. "Those People Behind Us peels back the pleasant façade of one community, revealing the hidden fear of change and of 'those people'.
Read the rest of her review here.