I had the pleasure of chatting with Canvas Rebel about my parents recently. They wanted to know if my mom and dad had a meaningful impact on me and my journey.  I loved having the chance to talk about all the things my parents did right.  It's a long list.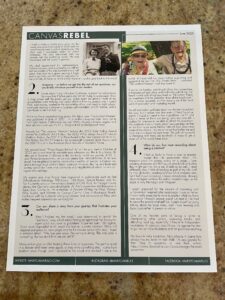 We also talked about my publishing adventure with The Lockhart Women and a little bit about my new book, Those People Behind Us, releasing in October.
Read the full interview here.